#1 Do Methodists Partake in Lent?
Yes, many Methodists do celebrate Lent, with the religion's official website supporting the practice of sacrificing something during the season of lent as a way to recognize Jesus Christ's sacrifice.
Lent is observed by:
Anglicans
Eastern Orthodox
Lutherans
Methodists
Roman Catholics
Baptists
Evangelicals
Latter-day Saints
Pentecostalists
The tradition does encourage Methodist followers to fast on Fridays during the season of Lent, being that the founder of Methodism, John Wesley, fasted on both Wednesdays and Fridays.
The Christ United Methodist Church Organization writes:
"Wednesday, February 26th – Thursday, April 9th. Reminded of our mortality by Wednesday's ash, we embark on the 40-day journey of Length. This journey is an opportunity to reflect on our brokenness and marvel at the deep love of our Savior. Lent is a preparation for the glory of redemption and resurrection."
Related Scripture(s):
"When you fast, do not look somber as the hypocrites do, for they disfigure their faces to show others they are fasting. Truly I tell you, they have received their reward in full. But when you fast, put oil on your head and wash your face, so that it will not be obvious to others that you are fasting, but only to your Father, who is unseen; and your Father, who sees what is done in secret, will reward you." – Matthew 6:16-18.
Related Video(s):
–
#2 Do Methodists Believe in the Rapture?
No, Methodists do not typically believe in the rapture.
Those that do not generally prescribe to rapture as a theological term of us include:
And most reformed churches
Anglicans
Catholics
Episcopalians
Lutherans
Methodists
Presbyterians
The United Church of Christ
As stated directly from the United Methodists Church when asked where the rapture fits into the Methodist beliefs, the church replies, "It doesn't." They expand:
"Wesley and his spiritual children pay attention to what Jesus said. We don't know, and cannot know, "the day nor the hour." Instead, we are called to "watch and pray" here and now, living and growing in love toward God and neighbor. Our doctrine, consistent with historical Christian doctrine, focuses not on the "order of things to come," but on the "order of salvation"–prevenient grace, justifying grace, sanctifying grace, and the assurance of salvation that God pours abroad in our hearts."
Related Scripture(s):
"According to the Lord's word, we tell you that we who are still alive, who are left until the coming of the Lord, will certainly not precede those who have fallen asleep. For the Lord himself will come down from heaven, with a loud command, with the voice of the archangel and with the trumpet call of God, and the dead in Christ will rise first.After that, we who are still alive and are left will be caught up together with them in the clouds to meet the Lord in the air. And so we will be with the Lord forever." – 1 Thessalonians 4:15-17.
Related Video(s):
–
#3 Do Methodists Baptize?
Yes, Methodists powerfully believe in the renewing and rebirthing powers of baptism. They are meant to take place in a community of faith where one is surrounded by a congregation welcoming it's newest member.
Allowing each convert to determine if they would prefer to be fully immersed or 'sprinkled' with water, infants are typically always sprinkled.
The United Methodist Church writes:
"In baptism, we reject the power of sin and begin our journey as disciples of Jesus Christ."
The ceremony and ritualistic rebirth is concluded with a sealing of the baptism in the name of the Father, Son, and the Holy Spirit. Lastly, oil may be put on the hands or head of the Methodism convert.
Related Scripture(s):
"Repent and be baptized, every one of you, in the name of Jesus Christ for the forgiveness of your sins. And you will receive the gift of the Holy Spirit." – Acts 2:38.
Related Video(s):
–
#4 Do Methodists Believe in Predestination?
Methodists that prescribe to the more Wesleyan-influence will foster a belief of free will that remains more Arminian than anything. Not believing that one is determined by absolute predestination, Methodists feel that a person has the free will to accept or reject salvation.
According to John Wesley's notes on the New Testament, and Ephesians 1:4-5 specifically, the founder of Methodism wrote:
"Having predestined us to the adoption of sons – Having foreordained all who afterwards believed should enjoy the dignity of being sons of God, and joint-heirs with Christ."
This is the reason that Methodists seek to spread the word of God, to save as many people as possible because in their opinion, these matters are not 'predestined' or unchangeable.
Related Scripture(s):
"Before I formed you in the womb I knew you,
before you were born I set you apart;
I appointed you as a prophet to the nations." – Jeremiah 1:5.
Related Video(s):
–
#5 Do Methodists Baptize Babies?
Yes, Methodists baptize babies and have been doing so since the commencement of their denomination's formation. Since baptism can only occur once in one individual's life (as Water and the Spirit states):
"Just as infants are members of their human families, but are unable to participate in all aspects of family life, so baptized infants are members of the Church — the family of faith — but are not yet capable of sharing everything involved in membership."
Matthew 19:14 tells:
"But Jesus said, "Let the little children come to me and do not hinder them, for to such belongs the kingdom of heaven."'
The church writes of its self-explanation on the baptism of infants:
"As the circumcision of male children is the initiatory act into God's covenant with the Hebrew people (see Genesis 17:9-14), baptism is our initiation into the new covenant in Jesus Christ."
Related Scripture(s):
"Whoever believes and is baptized will be saved, but whoever does not believe will be condemned." – Mark 16:16.
"We were buried therefore with him by baptism into death, in order that, just as Christ was raised from the dead by the glory of the Father, we too might walk in newness of life." – Romans 6:4.
Related Video(s):
–
#6 Do Methodists Celebrate Easter?
UMC.org writes, "Easter is the most important day in the calendar. It is celebrated on the first Sunday after the full moon." Although many Christian denominations celebrate different, this is also true for each church within the Methodist theology.
Similar to Baptists, Methodists allow some flexibility in the translation of Scripture and execution of worship. Whereas religions such as the Seventh-day Adventists may take a very literal interpretation of Scripture, Methodists will embrace the idea that every church and individual can understand loose abstractions within the analysis.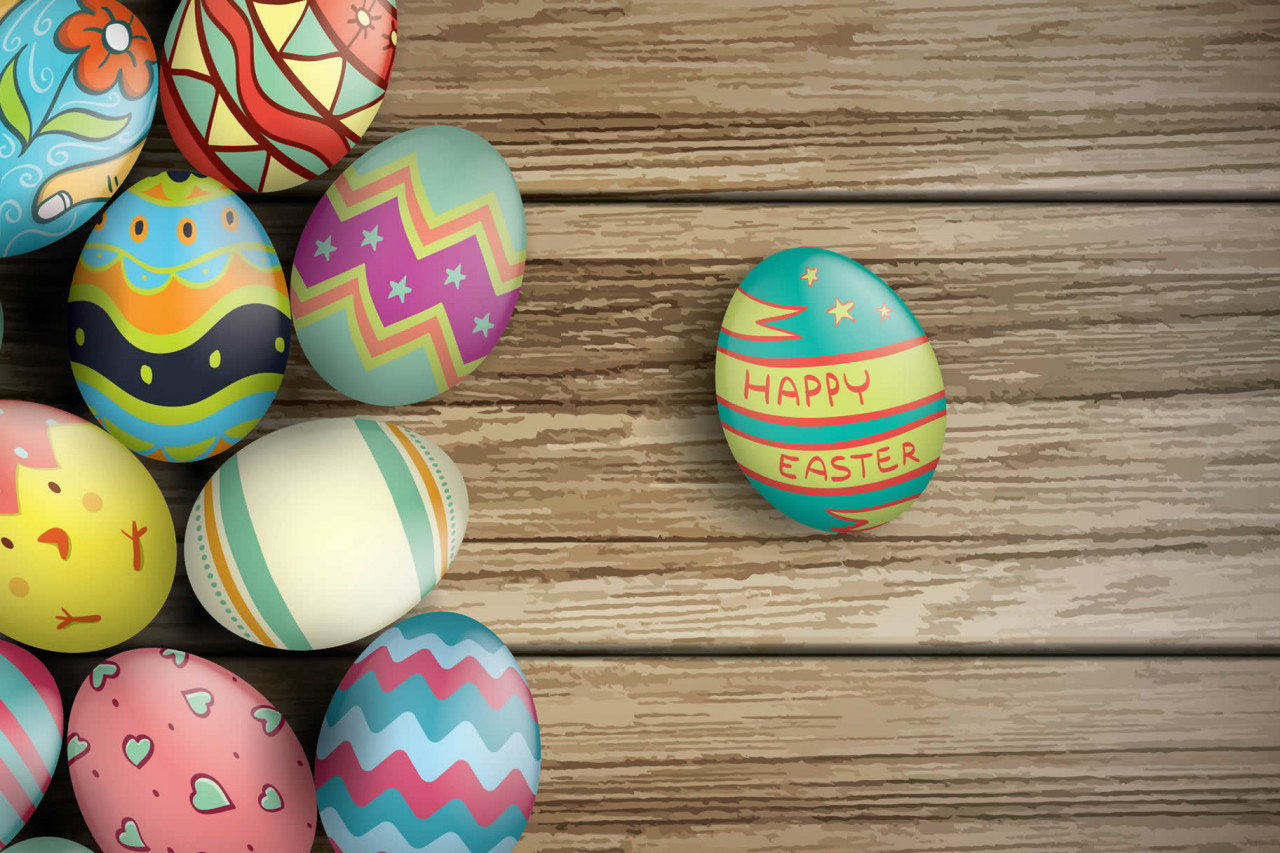 Related Scripture(s):
"Jesus said to her, "I am the resurrection and the life. The one who believes in me will live, even though they die;and whoever lives by believing in me will never die. Do you believe this?" – John 11:25-26
Related Video(s):
–
#7 Do Methodists Believe in Jesus?
Methodists are taught that Jesus Christ is the Son of God that died for all of the human race. This sacrifice is seen as the vessel for salvation to all. Instilling a form of Arminianism over Calvinism, Methodists do not believe in predestination, and therefore, feel anyone is able to use free will to gain access to the Heavenly Kingdom.
Believing that Christ's atonement that led to death and subsequent resurrection back to the Father's Kingdom, Methodists accept this gesture in history as the deliverance of their sins.
The belief continues that once a mortal dies, they are sent to face God's judgment.
Upon death, God will either accept their entry into heaven (pardoning them for their unavoidable human mistakes), or he will reject them to the torturous pits of hell. This moment of deliberation and judgment is a process of repentance which the Methodists see as a reverberation of Jesus's sacrifice.
Related Scripture(s):
"In your relationships with one another, have the same mindset as Christ Jesus." – Philippians 2:5.
"This is how God showed his love among us: He sent his one and only Son into the world that we might live through him." – 1 John 4:9.
Related Video(s):
–
#8 Do Methodists Believe in Speaking in Tongues?
Speaking in tongues was not associated with early Methodists, and today, it is seen as an optional phenomenon to partake in. The Methodist church does warn members to avoid the practice if it can be seen as a 'distraction or disruption to worship.'
During the Charismatic Movement in the 1960s, there was a period within mainline Christianity in which the religion didn't seek to elevate the use of speaking in tongues any longer. Especially for Neo-charismatics, the use of speaking in tongues is considered 'optional and unnecessary."
Methodists write on their official website:
"When speaking in tongues occurs, seek to understand what it means to the speaker in his/her private devotional life and what it means when used for intercessory prayer, especially in group worship."
They also encourage one to:
"Remember Paul's injunction that when the gift of tongues is spoken to the body in a group context, there must be interpretation to ensure proper order (1 Corinthians 14:27, 40). If the gift is exercised in a worship setting or group prayer, be careful that it does not hinder worship or cause distraction for others."
Related Scripture(s):
"If anyone speaks in a tongue, two—or at the most three—should speak, one at a time, and someone must interpret. But everything should be done in a fitting and orderly way." 1 Corinthians 14:27, 40.
Related Video(s):
–
#9 Do Methodists Believe in The Trinity?
Yes, Methodists believe in the Holy Trinity, being the shared force of God divided into three entities: God the Father, Jesus the Son, and The Holy Spirit.
Christian denominations that do not believe in the Holy Trinity are:
Mormons
United Church of God
Unitarian Universalists
Jehovah's Witnesses
Christian Scientists
Living Church of God
Most other Christian denominations do believe in some form of the Holy Trinity, with variations of where the power hierarchy is dominant. Often quoting Colossians 1:15-16 as an argument for the Father being superior in the ascension; the scripture reads:
"He is the image of the invisible God, the firstborn of all creation; for in him all things in heaven and on earth were created, things visible and invisible, whether thrones, or dominions or rulers or powers — all things have been created through him and for him."
"Basically, though, the reason to keep proclaiming the Trinity as true is because of who Jesus is and has been revealed to us through scripture.
If there is no Trinity, Jesus is not God and the Holy Spirit is not God. Therefore, Jesus has no salvific power and his crucifixion and resurrection have no world-altering effect beyond the whims of some tyrant god.
If there is no Trinity, the Holy Spirit has no power to be present with us, to comfort and advocate for us because the Holy Spirit is not God."
Related Scripture(s):
"Go therefore and make disciples of all nations, baptizing them in the name of the Father and of the Son and of the Holy Spirit." – Matthew 28:19.
Related Video(s):
–
#10 Do Methodists Believe in God?
Yes, Methodists believe that God is the highest power, despite being broken up into three subcategories known as Jesus Christ, God, and The Holy Spirit. This threefold nature is often depicted in it's entirety as 'God,' using a blanket statement that can mean more or less depending on one's denomination.
It is common in the United States, especially southern religions such as Southern Baptists and Methodists, that these worshippers would use the term 'Christ,' when they are referring to God. Or they may use the term 'God,' while thinking of the Son, Christ.
In religions such as Jehovah's Witnesses, another Christian denomination, this can be seen as offensive to God, because Christ is the Son of God, not the one true holy Lord.
For Methodists, any of the aspects or connections of entities within The Holy Spirit may be referred to as 'God.'
TrinityUMCgi.org writes of their Methodist beliefs:
"WE BELIEVE that God is understood in three distinct forms. Father, Son and Holy Spirit are commonly used to refer to the threefold nature of God."
Related Scripture(s):
"Have you not known? Have you not heard? The Lord is the everlasting God, the Creator of the ends of the earth. He does not faint or grow weary; his understanding is unsearchable." – Isaiah 40:28.
Related Video(s):
Learn More
If you are interested in learning about other Religions in the world, then check out this book on World's Religions on Amazon.